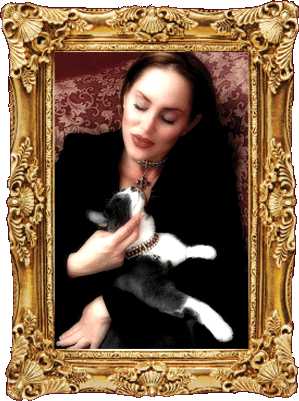 All of our jewelry items are available for cats, in a stretchy style that can easily be slipped over the head.

If you don't see anything that catches your eye or you have an idea of your own, feel free to contact us.

All supplies subject to availability. Allow 4 to 6 weeks for delivery.
Crystal in Pearl & Crystal 2 Strand
w/Pink Crystal Pendant